On 17th June we (Jane Grose and Janet Richardson) joined the Royal College of Nursing (RCN), the Campaign for Sustainable Healthcare, and healthcare professionals at The Climate Coalition #forthelove of climate change lobby at Westminster.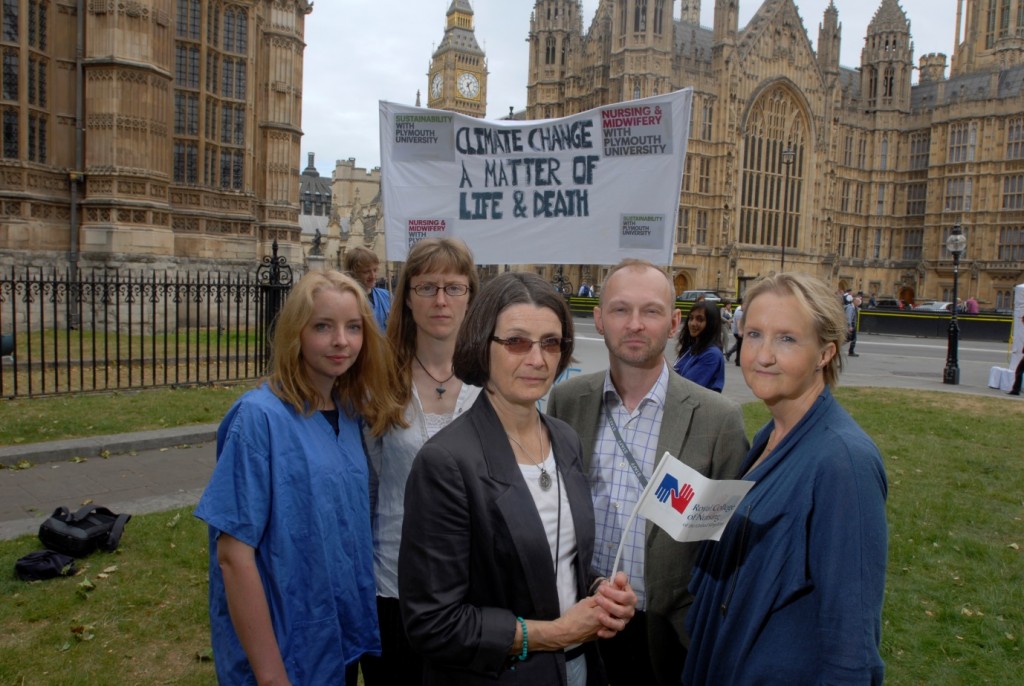 Our banner, supporting the University logo and the slogan 'Climate Change is a Life and Death Issue', had been carefully designed and made during discussions about what politicians and healthcare professional bodies should be doing about sustainability and climate change.
Approximately 10,000 people lined the streets around Parliament to lobby their MPs to take action on climate change. Meanwhile, discussion in the House of Lordsfocussed on the Climate Change Act and steps the Government would need to take in order to decarbonise Britain by 2050. At the lobby we managed to talk with Ben Bradshaw MP about the need to be proactive, and to address climate change and health in a positive way, stressing the links between good health promoting activities (reducing meat consumption, being more active – cycling etc) and the associated benefits to the environment.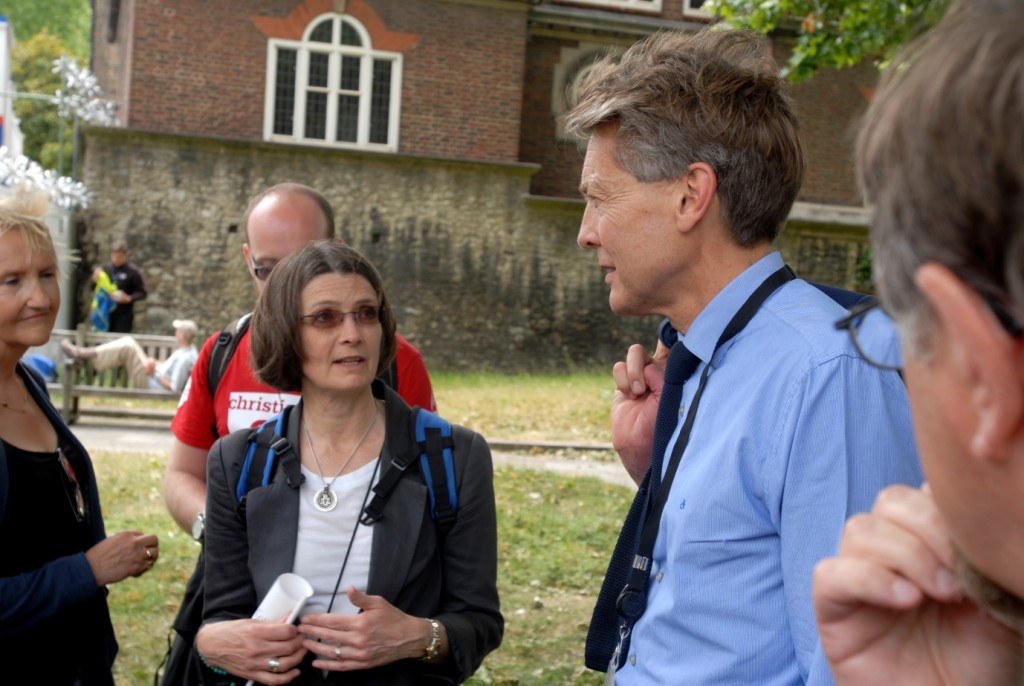 Before the Climate Change lobby we had a meeting with Policy Advisors at RCN HQ to discuss possible action the RCN could take to support its members to become more active on sustainability issues.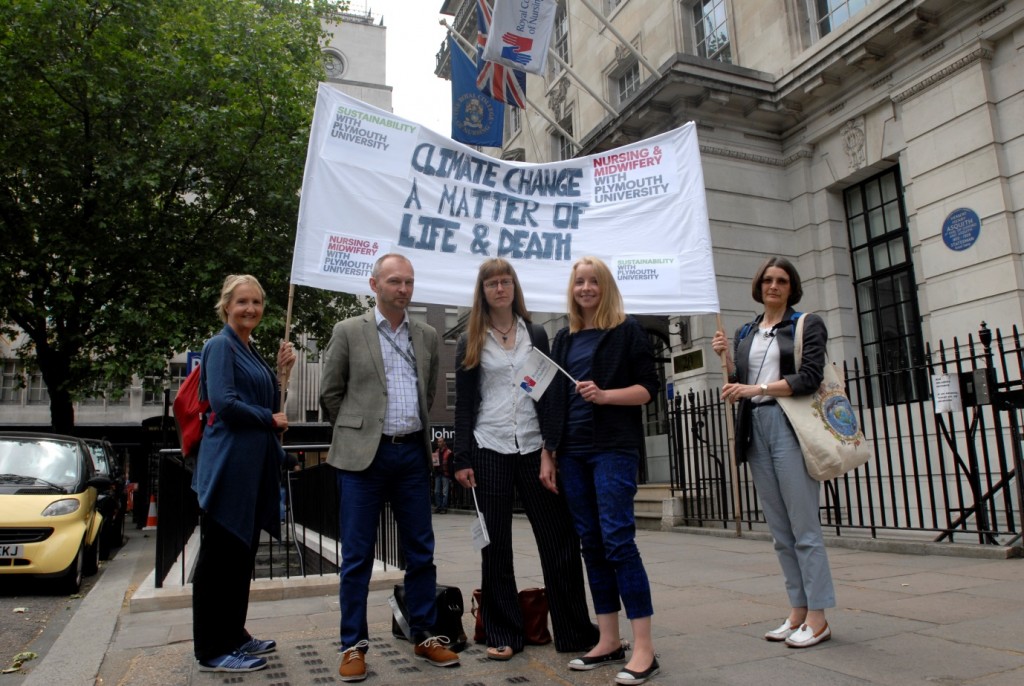 The RCN is moving this agenda forward through a number of initiatives, for example they are members of the Climate Health Alliance, have responded to and are signatories to both NHS Sustainable Development Plans (2010-2015, 2015-2020). Through Bernell Bussue's good offices (RCN Director London Region) they made a public intervention in support of the proposals for London's segregated cycle highways, citing pollution reduction and its associated health benefits as one of the key reasons for doing so. The RCN Congress this year provided an opportunity for a debate submitted by the Welsh Office on Climate Change and Health. The resolution:That this meeting of RCN Congress urges Council to lobby governments within the UK to take all actions to prepare the UK health services for the effects of long term climate change was passed (448 (98.53%) for; 31 (6.47%) against, 3 abstained).
The interest the RCN and its members are taking in climate change and health are very timely. The Lancet Commission report on Climate Change and Health published on 17th June shows that climate change is already having significant health impacts, and calls for co-ordinated action for health professionals and Government. The launch of the Lancet Commission report included discussion on twitter. Dr Peter Carter, Chief Executive & General Secretary of the RCN commenting on the Lancet Commission report said climate change:  is an issue that our health services cannot afford to ignore. Our over stretched health services are already straining, and unless we reconfigure them to be sustainable they will find it hard to withstand the increase in demand that climate change will undoubtedly bring.
On the same day as The Lancet report was published, a summit took place in the US at the White House on climate change that included leading environmental health nurses and healthcare professionals. President Obama talked of the need to find out how medical and healthcare schools were integrating climate change issues into education!
The recent publication of  the pope's encyclical Laudato Si' and the Lambeth Declaration on Climate Change highlight issues of social justice and inequalities (including inequalities related to health), and further add to the need for societies to take action.
So what can we do? Climate change and sustainability present an urgent and pressing challenge to healthcare. At Plymouth University we have already embedded sustainability topics into our nursing curriculum  using an evidence-based approachthat draws on our own research as well as that of others. However there is more to do to raise awareness and develop mitigation and adaptation strategies. We can continue to support this agenda through inter-disciplinary research and education, collaborating with other organisations, such as the RCN and Centre for Sustainable Healthcare policy-makers and sharing the sustainability and health training tools we have already developed. Our work with other Universities across Europe, and in particular the NurSusTOOLKIT project will enable us to develop and share educational materials to nurses and other health professionals to deal with the current and future challenges  of maintaining a sustainable healthcare system within a changing climate.
For more information see: Sustainability, Society and Health Research: http://www.plymouth.ac.uk/pages/view.asp?page=32806
Janet Richardson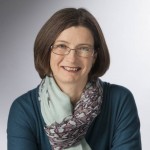 Professor of Health Service Research, Faculty of Health and Human Science, Plymouth University