I am not especially fashionable, never paid fashion a great deal of attention – if it doesn't involve jeans and a t-shirt, more often than not with a pair of deck shoes thrown in there's a strong chance that I'm not going to be very engaged. But I'm in the minority; millions of people across the globe are engaged, enthusiastic and passionate about fashion. Whilst estimates vary I was somewhat shocked to learn that the fashion industry in the UK is worth about £26 Billion. According to fashionunited.com the global fashion industry was valued at a staggering US$1.7 trillion in 2012 and employs about 75 million people globally which puts it as one of the largest industries in the world. And as with any industry of this magnitude it has a significant social, environmental, and economic impact across the globe, both positive and negative.
If you want a really good insight into the global fashion industry I strongly suggest you watch The True Cost, Andrew Morgan's documentary on the global fashion industry and its impacts. It's on Netflix – there will be a screening and panel discussion about the film and the fashion industry next Wednesday in Bristol.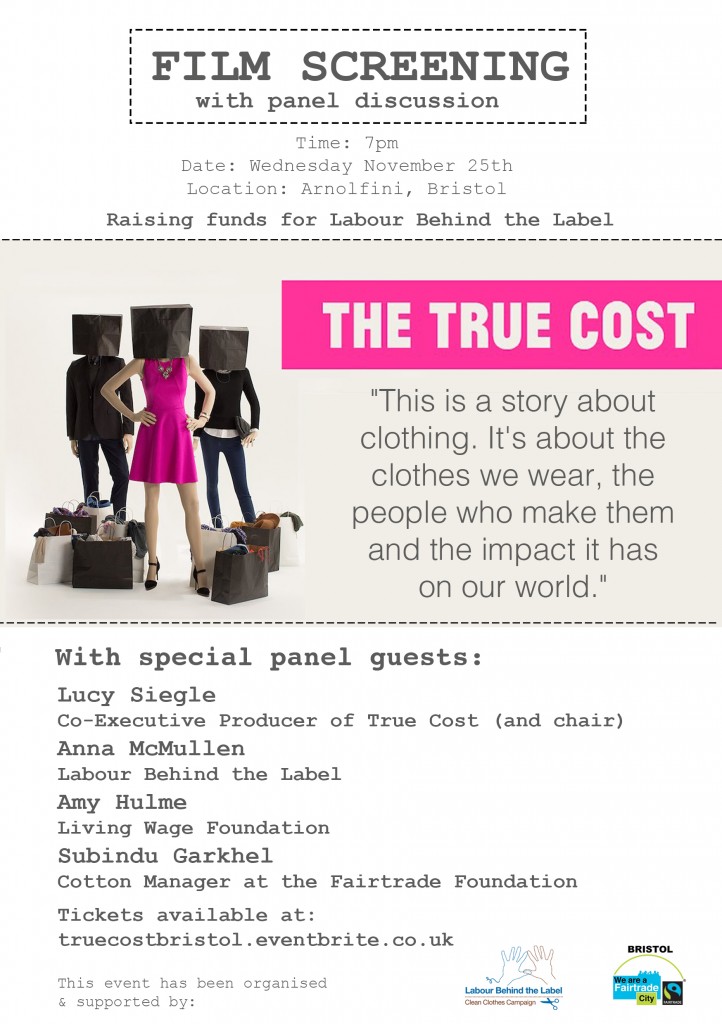 And with the above in mind, on the 3rd of November I was invited to attend the annual Kering talk at the London College of Fashion organised through the Centre for Sustainable Fashion. The event consisted of an initial talk and Q and A with Kelly Slater, 11x world surfing champion talking about his new brand Outerknown as well as the presentations of the Kering award for sustainable fashion to students who had shown innovation and imagination in promoting sustainable fashion. Each was awarded 10000 Euro and a prestigious internship.
For those of you that don't know, Kering is the French luxury goods holding company that has as part of its portfolio, amongst others, Alexander McQueen, Stella McCartney, Puma and Volcom,  which are distributed in over 120 countries. Volcoms Derek Sabori, Vice President for Global Sustainability contributed to  my recently published book Sustainable Stoke: Transitions to Sustainability in the Surfing World where he talks about integrating sustainability into Volom as well as the strong support from Kering.  Derek says:
In 2012 Kering announced that all the brands in the group would be creating an environmental profit and loss and aiming for emissions, water use and waste reductions by 2016 alongside goals to monitor suppliers and to source paper and leather responsibly.  Whist it's one thing to state these goals it's another to back this up with resources, strategies, gridlines, workshops and training. (Sabori 2015: 58)
So along with Volcom and now in partnership with Kelly Slaters new brand Outerknown  Kering has become a part of   the surfing world with significant potential to integrate sustainability.  And sustainability is being put front and centre of Kelly brand  Outerknown. On the Outerknown website Kelly says:
I created Outerknown to smash the formula. To lift the lid on the traditional supply chain and prove that you can actually produce great looking menswear in a sustainable way…the last two years have been a huge eye-opener for me. It's clear now just how challenging it is for any brand to put sustainability at the forefront of their business and I'm proud that we're one of the few taking the lead
It's my job to be sceptical to ask questions and explore what sustainability means in any given context, and I'm doing just that. What is clear to me though after listening to Kelly talk, as well as talking to him afterwards is that whilst, by his own admission he is at the beginning of this sustainability journey he is also someone that is genuinely committed to engaging with the principles of sustainability and understanding what it means for himself, his brand, the industry and the world at large.
When initially launched Outerknown received criticism around its sustainability credentials. Kelly was very aware of these and admitted that comments he received through various channels including social media were hard to read but made him reflect on what it meant and acknowledge that getting it right is a learning curve. Kelly told the audience that his sustainability Eureka moment came during a fast (which is part of his healthy lifestyle routine)  where he began to question where products came from, how they were sourced and what went into them. For Kelly it starts with personal health and radiates outwards, not that surprising from one of the world's top athletes.
Kelly left Quiksilver in April after 23 years that saw him rise to global fame and become the face of that brand.  Quicksilvers sustainability credentials are discussed in Sustainable Stoke by former CEO Bob McKnight and the Sustainability lead Jeff Wilson.  The company's and the industry's sustainability credentials are also critiqued in the book.  In September Quiksilver Inc. filed for bankruptcy altering the dynamic and perceptions of the surfing industry.
Along with his recent move into Firewire surfboards which has very strong sustainability credentials  as well as his interests in wave pool technology though the Kelly Slater Wave Company  Kelly has a great deal to say about what sustainability will look like within surfing in the coming years.
The question for me then, what does this mean for increasing the profile of sustainability not only within the surfing industry not even only within the fashion industry but in multiple facets of society? Even the diehard sceptic has to concede that with Kelly behind it, by far the most recognisable name within and beyond surfing, this has huge educational and transformative value. Surfing itself is inspirational and aspirational. Those of us that do it want to keep doing it. Those of us that don't do it would like to do it. And those of us who don't want to do it still want a taste of the image and lifestyle that it projects, illusory or not – that pacific dream, the t-shirt. So again this reinforces for me surfing's capacity to inspire and encourage people from many different walks of life, from many different countries to engage with sustainability. I asked Kelly if he would be willing to help with Sustainable Stoke 2 which is currently in its very early stages, and he has agreed – so watch this space.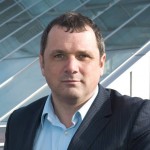 Dr Greg Borne
Lecturer in Public Management and Director of the Plymouth Sustainability and Surfing Research Centre, Plymouth University