On 30th June 2016, Message – the Communication Arts research cluster at Plymouth University – celebrated its 100th research event.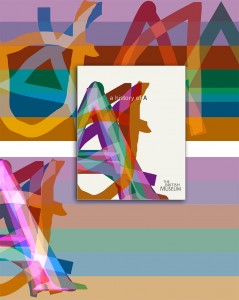 Message was founded in 2007. It is dedicated to the development and discussion of contemporary visual com­mu­nic­a­tion messages through research, particularly, but not exclusively, within graphic design, typography, illustration, fine art and publishing.
Message is a supportive and ambitious research environment that has been developed through seminars, symposia and the Message peer reviewed research journal, publishing visual communication research papers internationally.
To celebrate, the cluster recently hosted a poster event, presenting, sharing and discussing current research from the group. The session featured talks from Plymouth University researchers talking on a range of topics including:
Victoria Squire – Can collaborative research by a visual communication designer with National Park professionals, in a National Park environment, focusing on mindfulness and felt awe, influence the quantity and quality of engagement that the National Park is itself able to offer as a service provider?
Dean Owens – How can we empower non-art teachers to use drawing in their teaching practice?
Claire Harper – An exploration of rural traditions through illustration.
Peter Jones – A history of A: Pedagogic Segmentation/Models as a core Communication Design criteria
Ashley Potter – How do people communicate a sense of themselves?
Esther Dudley – Gathering ceramic artists' work to visualise the regeneration of St Austell Bay
David Smart – The Design of Small Things – Bijou / Compact / Miniature.
James Brocklehurst – Designing non-disruptive visual interfaces for web and app based content
Stephanie Black – Plume of Feathers: performance and documentation of a research-led project
Tom Barwick – Repositioning illustration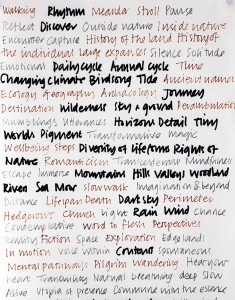 As well as hearing about and discussing the research from experts in the field, this was an opportunity to extend impact knowledge through a presentation and discussion from Dr Lucy Davies, Research Impact and Quality Officer (Research & Innovation) at Plymouth University.
For more information about Message visit: http://messageresearch.net/