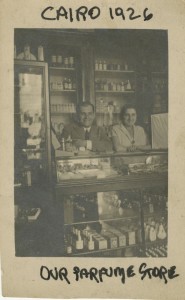 Plymouth University researcher Dr Anya Lewin has been awarded an Arts Council England Grant for the Arts for her latest project, Fez:The Royal Scent.
Fez: The Royal Scent will complete her trilogy of moving image installations inspired by family photographs and public archives, which are used to open up questions about historical context, narrative and place and will continue her methodology of combining archival research with fictional re-creations.
The work will be premiered at the newly built John Hansard Gallery from 5 August – 15 October 2017, where the complete trilogy will be exhibited.