Please join us for the next PEP Talk (the seminar series of the Performance.Experience.Presence research group at Plymouth University), which will feature papers by Phil Smith and David Strang:
Wednesday, 30th November 2016, 4.30 – 6.00pm
Babbage Building, Room 215, Plymouth University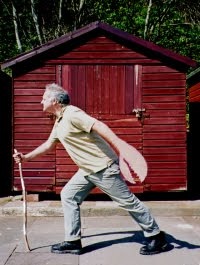 "Using character and journey in Symbolist Theatre to make a portrait of South Devon"
In this paper, Phil Smith will describe his present project: 'Anywhere'. This involves his drawing on narratives and aesthetics from nineteenth century Symbolist Theatre, and a particular take on theatrical character, as the means to make an investigation and description of South Devon. Phil will describe his experiences of walking 'with character' and 'with Symbolist narrative' and give examples from his findings.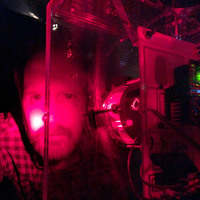 "How to build a resonant drone machine with objects, people and hidden signals"
The Serpent that announces, "The World is a closed thing, cyclical, resonant, eternally-returning," is to be delivered into a system whose only aim is to violate the Cycle. [Thomas Pynchon, Gravity's Rainbow]
In this presentation, David Strang will introduce the elastic drone machine and explore the processes involved in developing such a simple device for making noise for performance. Through discourse around the machine David will discuss key concepts (noise, objects, resonance, steganography etc) which each contribute to the machinic assemblage and its various territories, folding together writing from the emerging field of object-oriented ontology (OOO) and New Materialism with the practice of hacking and workshops. This may include a short demonstration / performance.
The PEP Talks organising team: Chris Green, Teri Bailie, James Harper, Katheryn Owens & Beth Emily Richards
Twitter: @PlymUniPEP