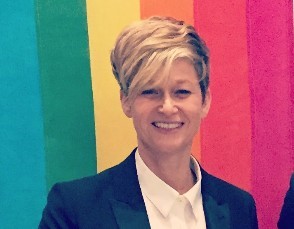 6pm, Jill Craigie Cinema, Roland Levinsky Building. Plymouth University
Plymouth University in partnership with the University's LGBT Forum will be showing the documentary Out of Order, followed by light refreshments and a Q&A session with Director/Producer Amanda Bluglass.
Out of Order (2016) is a ground-breaking feature documentary directed by Plymouth University Associate Lecturer in Media Arts, Amanda Bluglass. It reveals the complex and painful struggles faced by lesbian, gay, bisexual, transgender and queer (LGBTQ) faith leaders as they confront entrenched bigotry and work to build loving support within their churches.
Many queer individuals have quickly learned that rule changes don't guarantee true welcome in their churches. In spite of growing fear and suspicion toward LGBTQ individuals, and transgender people in particular, a new kind of spiritual leader and movement for welcome is beginning the delicate work of winning acceptance beyond the wedding chapel. The leaders of this movement are young LGBTQ people of faith claiming a place in their church pulpits — and recognition in the everyday moments of church life.
The film draws timely attention to the joyful experiences and complex struggles of queer young people, the need for greater awareness and understanding of bisexuality, and the growing visibility of transgender individuals, offering a unique perspective on a trans person of faith.
Out of Order offers audiences a glimpse into what it looks like to navigate the reality of gender transition and lived sexual identity as a person of faith.