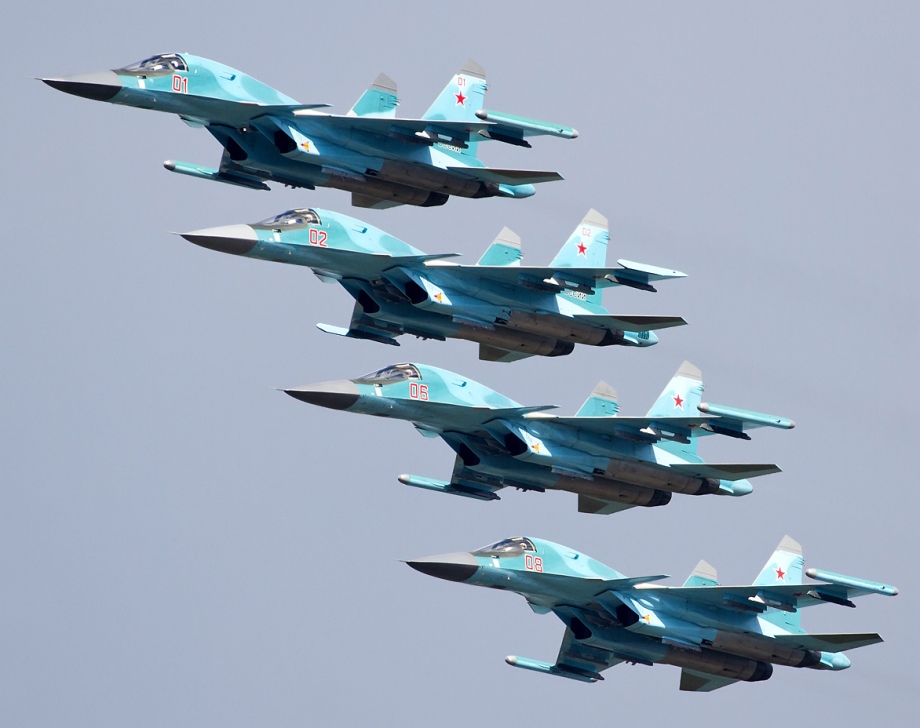 Russia has been authorized by the Iraqi government to use airstrikes to destroy ISIS convoys coming from Syria. This decision is part of the security coordination agreement between Iraq, Russia, Iran and Syria, which has been set up in order to facilitate the fight against ISIS in Iraq and the Levant.
According to the Anadolou News Agency, Hakem al-Zamli, the chief of the Iraqi Parliament's Security and Defense Committee, said that this measure will weaken ISIS by cutting off their supply routes.
ISIS occupies a significant part of Iraq and Syria, controlling passes on the borders of the two countries. The extremist Islamic organization is using the roads connecting the two countries to reinforce its troops in Syria and Iraq according to the tactical situation in the two countries.
Since the 30th of September a detachment of the Russian Air Force consisting of 12 Su-24M2, 12 Su-25SM, 4 Su-34 and 4 Su-30SM have been bombing Rebel and ISIS targets in Syria.
This new development will bring the Russian bombers within Iraqi air space, close to the borders with Syria, adding another issue to the US-Russian agenda regarding the cooperation of the two countries in their fight against ISIS in the region.