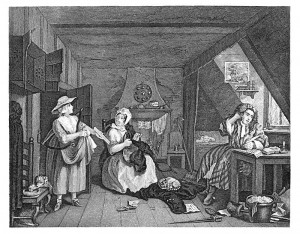 Plymouth University researcher Dr Min Wild has one of the lead articles in last week's Times Literary Supplement: a 3,000 word essay-review of a new book on Oliver Goldsmith and eighteenth-century Grub St subcultures.
Min researches in the eighteenth century, with special interests in periodicals and print culture, in satire, and in criticism. She teaches eighteenth-century literature, as well as early modern literature in general, and also Romanticism. Previously she ran her own distance learning course on the impact of Darwin on nineteenth-century culture.
She is also the author of our Friday Feature last week, about her ongoing twitter mash-up of John Milton and Virginia Woolf, #paradisewaves.