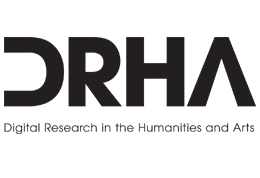 Data Ache
a conference hosted by the Arts Institute at the University of Plymouth (UK)
10–13 September 2017
CONFIRMED KEYNOTES:
Prof Jussi Parikka, Oreet Ashery, Dr Tim Davies, Prof Eduardo Miranda & Prof Jane Winters
"We're drowning (not waving) in a sea of data – with data, data everywhere, but not a drop of information." (US National Security Agency Website, 2011)
This major international conference is the 21st annual Digital Research in the Humanities & Arts (DRHA) conference.
Hosted by the Arts Institute at the University of Plymouth, it will explore the broad cross-disciplinary theme of data in the digital arts and humanities: in particular, the material, practical and theoretical challenges imposed by data and the digital turn; the tensions, difficulties and creative potentials that data provokes.
In an era of big data, ubiquitous computing and a marked naturalisation of digital technologies, we are increasingly living with, and through, data. Indeed, data—often synonymous with digital information or understood as an abstraction of knowledge—has become personal and professional; interwoven into the fabric of our lives, contemporary culture and research practices.
Data can be thought of in at least three distinctive, yet overlapping senses: computational data (big or otherwise), research data, and data as a bureaucratic and politically charged material. In each of these contexts, much of our lives is governed by the competing interests and flows of data. We drown in data; we search for data. We encounter noisy data and the aesthetic and ethical ambiguities of manipulating it (which also means manipulating the world).
In other words, we experience what might be termed 'Data Ache': the ache of the academic, in search of absent data, groaning under the weight of vast data-sets or grappling with and cleansing dirty data; the possibilities of networked communities, relationships and identities, mediated through data storage and transmission technologies; the interpretational potential of quantitative and qualitative analytical modes; the manipulative power to process text and image, which simultaneously adds layers of abstraction; the fragmentation and recombination of meaning sorted person-by-person according to buying patterns and search habits; the huge opportunities for media and culture made accessible, and sharable, and malleable through its status as data. And since the 1960s, our thinking about and understanding of these issues has been shaped by artistic visions and creative practices.
The 2017 DRHA Data Ache conference welcomes proposals for research presentations that explore the effect and affect, implication and application of data. These may include papers, performances, workshops, screenings, exhibitions, installations, panels/roundtables, and 5-8 minute "living posters".
Proposals must be emailed to drha2017@gmail.com by 31st March 2017.
Further information about the submission process and general information (including submission forms, details of studio spaces, etc) can be found at: drha2017.com.
DRHA2017 Conference Chairs and Co-Directors:
Professor James Daybell, Professor Roberta Mock, Dr Sana Murrani and Dr Andrew Prior