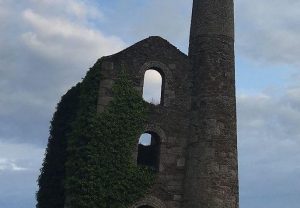 Join us at 5pm on Thursday 15 March for drinks and a talk by Deborah Boden, Director of the Cornish Mining World Heritage Site.
Deborah will talk about the aims and operations of the WHS including its huge success attracting external funding and running projects with a diversity of partners from archaeologists to installation artists
The Cornish Mining WHS is not only the nearest World Heritage Site to Plymouth it is also one of the largest in the UK incorporating twelve sites across Cornwall and West Devon. Since its inception in 2006 Cornish Mining has excelled at running a richly diverse portfolio of activities from historical research to planning to theatre, performance and art projects that continue to engage with both local communities and the wider world.
Deborah will be speaking about the ongoing work of the Cornish Mining WHS and it is an opportunity for researchers in all disciplines to meet Deborah and find inspiration for future partnership projects with our neighbouring, internationally significant heritage site.
The event starts at 17:00 and will be held in Room 602, 6th Floor Rolle Building.  
No booking required.