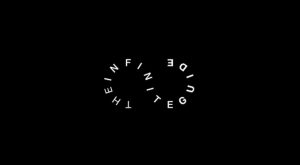 Today will see the launch of the website www.theinfinite.guide for i-DAT's next collaborative project, funded by the University of Plymouth, the Arts Council and developed in Partnership with KARST (Plymouth) and FACT (Liverpool). We have developed the technology aspects with one of our placements companies from DAT – Crumb Solutions and University of Plymouth PhD doctorate Chris Melidis.
The project, The Infinite Guide, is a speculative art work and research project, powered by a conversational Artificial Intelligence (a natural language human-computer interface). It takes place simultaneously online from the 20th August and at KARST in Plymouth from the 1st – 9th September 2018. (Private view on the 31st August).
The work explores what it means to be human; individually and collectively, as we increasingly live with AI technologies that can guide our behaviour. The Infinite Guide sets out to engage people in discussing and reflecting on a future in which we place our faith in intelligent technologies that talk.
This project is conceived by B Aga, and developed with Coral Manton, Mike Phillips and Chris Melidis, from the i-DAT Research and Design Collective at the University of Plymouth, alongside Intercity, Story Juice, Crumb Solutions and a group of young people facilitated though FACT, KARST and Plymouth School of Creative Arts.