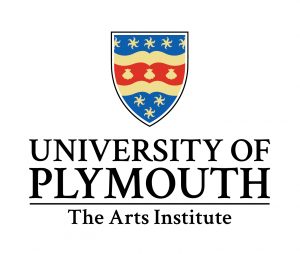 The following research events are taking place in the Faculty of Arts and Humanities this month. Please contact theartsinstitute@plymouth.ac.uk if you would like further information.
Research Development
21st February @ 13.30, Rolle 117, Pitfalls of Publishing, You are invited to play the Publishing Trap! An Open Access and Open Research session with a difference looking at what it means for the different disciplines within the Faculty. Book a place via theartsinstitute@plymouth.ac.uk.
Research Seminars
6th February 2019 @ 14.00, Jill Craigie Cinema, Art Research Seminar: Geoff Cox, Andy Prior and Ryan Nolan
6th February 2019 @ 15.30, Roland Levinsky Building 306, PEP Talks Research Seminar: Dr Phil Smith: '"Tragedy with a smile on its lips": the TNT Theatre experiment'. Livestreamed on Instagram @talkspep.
13th February 2019 @ 14.00, Portland Square 321, Transtechnology Research Seminar: Paper Session 2 – Stephanie Moran, Paul Finnegan, James Sweeting and Anna Walker
13th February 2019 @ 15.30, Roland Levinsky Building 306, PEP Talks Research Seminar: David McLellan ('Dances With Robots') and Richard Abbott (Artificial Synaesthesia as Artistic Practice'). Livestreamed on Instagram @talkspep.
27th February 2019 @ 15.30, The House Stage, PEP Talks Research Seminar: Toby Chanter: "VR in Medical Education". Livestreamed on Instagram @talkspep.
27th February 2019 @ 16.00, Babbage 214, English and Creative Writing Research Seminar: 'Fathoming the Deep: Tragedy's Vertical Axis' – Dr Laurence Publicover
Conference