Jon May – Principal Investigator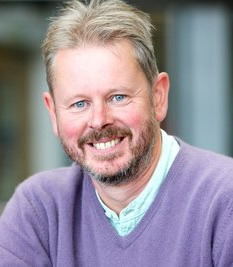 Jon May is Professor of Psychology and Associate Head of the School of Psychology at Plymouth University. He completed his PhD on 'The Cognitive Analysis of Flexible Thinking' at Exeter University in 1987, and has since worked at St Georges Hospital, in industry in Germany, for the Medical Research Council in Cambridge, and at the University of Sheffield, before moving to Plymouth in 2007. His research covers a wide range, from substance dependence, motivation, behavior change, affective disorders, human computer interaction, and creativity, but in all of these areas he believes that mental imagery and the interplay of different forms of mental representation provide the key to understanding the choices that people make from moment to moment. As a cognitive psychologist, he is convinced that discovering more about the role of mental representations can help people to control aspects of their lives that would otherwise be dependent upon physiological and biological factors.
Emma Redding – Project Lead, Trinity Laban Conservatoire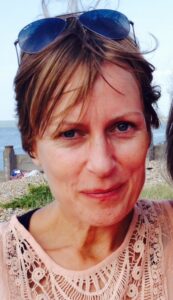 Emma Redding is Head of Dance Science at Trinity Laban Conservatoire of Music and Dance and created the first Masters degree in Dance Science. She originally trained as a dancer and performed with the company Tranz Danz, Hungary and for Rosalind Newman, Hong Kong. She teaches contemporary dance technique at Trinity Laban and lectures in physiology alongside her management and research work. She has been Principal Investigator for several research investigations into dance talent development and music and dance health and well-being. Emma is a member of the Board of Directors and Past President of the International Association for Dance Medicine and Science (IADMS).
Sarah Whatley – Project Lead, Coventry University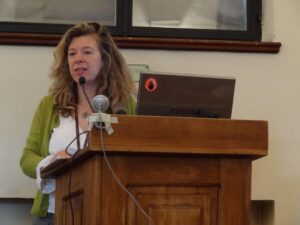 Sarah Whatley is Professor of Dance and Director of the Centre for Dance Research (C-DaRE) at Coventry University. Her research interests include Dance and new technologies, dance analysis, somatic dance practice and pedagogy, and inclusive dance practices. Her current AHRC-funded project is ŒInVisibleDifference; Dance, Disability and Law. She is also leading a major EU-funded project (EuropeanaSpace), exploring the creative reuse of digital cultural content. She led the AHRC-funded Siobhan Davies digital archive project, RePlay and continues to work with Davies on other artist-led projects. She is also Editor of the Journal of Dance and Somatic Practices and sits on the Editorial Boards of several other Journals.
Sara Reed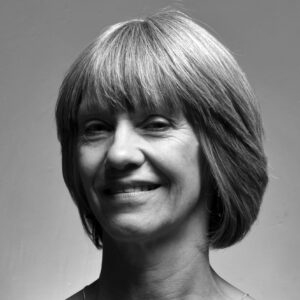 Dr Sara Reed is Associate Head of Performing Arts at Coventry University. Her career has spanned a wide range of dance, performance, arts and education contexts. She has held senior posts at a number of higher education institutions including the University of Surrey, Dartington College of Arts and The Northern School of Contemporary Dance. After initial study and training at Laban she gained an MA in Performing Arts at Middlesex University, working across the disciplines of theatre, dance and music. Her experience as a freelancer and at the University of Chichester and Dartington College of Arts also involved her in interdisciplinary practice across art, music, choreography and theatre. Sara's areas of teaching have included: Somatic Practices, Experiential Anatomy, Dancers' Health, Dance Education, Community Practices, Contextual Studies and Professional Practice.
Through an initial interest in dance medicine and science Sara has developed her research in the area of somatic practices with a particular interest in the training/education of performers/makers and the development of creative practice.
Dr. Klara Lucznik – PhD student (completed)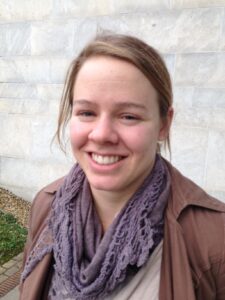 Klara Lucznik holds a Master's degree in Psychology (2009, University of Warsaw) and Choreography and Dance Theory (2014, The F. Chopin University of Music) and also studied physics within the College of Inter-Faculty Individual Studies in Mathematical and Natural Sciences (University of Warsaw). She is a freelance contemporary dancer, and during the past few years has collaborated with Zawirowania Dance Theatre in Warsaw. In her artistic practice she is mostly interested in dance theatre, improvisation and open form practices.
In her PhD project Klara is exploring the cognitive and group processes underlying distributed creativity among dancers. She aims to scope collaborative character of dance creative practices. Firstly she is focusing on movement research though group improvisation as a strategy for generation and development of dance material, and the role of imagery in such practices.
Dr. Lucie Clements – PhD student (completed)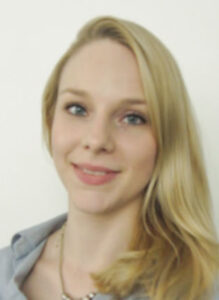 Lucie graduated from Trinity Laban Conservatoire of Music and Dance with an MSc Dance Science in December 2014. During her BSc Psychology (2013, University of Surrey), Lucie spent a year working as a research assistant in the Brain & Behaviour Research Group (School of Psychology, University of Surrey). Here, Lucie's primary research focus was investigating novice and expert dancers' cognitive and aesthetic responses to viewing dance movement. Lucie's previous research also explored how dance can be taught in primary schools to encourage creative thinking.
Alongside her interest in cognitive psychology, Lucie also lectures, applying concepts of sports psychology to encourage healthy engagement in dance. Having experienced first-hand the consequences of acquiring a serious injury in dance training, Lucie is keen to support young dancers' psychological and physical well-being. As a PhD student on this project, Lucie hopes to develop ways to document the creative process of dance students and expert choreographers. She aims to explore how mental trajectories of imagery and attention lead to choreographic excellence.
Rebecca Weber – PhD Student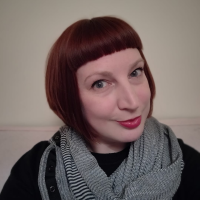 Rebecca Weber investigates the places where the body meets the brain– where dance, science, and Somatics intersect. Weber is a PhD candidate at Coventry University's Centre for Dance Research, studying the intersections of cognition, choreography, and creativity. She is a Registered Somatic Movement Educator and holds an MFA in Dance and a teaching in higher education certification from Temple University as well as an MA in Dance and Somatic Well-Being from the University of Central Lancashire. She has lectured for both graduate and undergraduate courses at various colleges and universities in the US and UK. 
As founder and director of Somanaut Dance, her choreography has been presented in Philadelphia, New York, Georgia, Delaware, Canada, and the UK. Weber was an Artist-in-Residence at Mascher Space Co-op, whose work has been supported by Dance USA, Dance/UP, the World Dance Alliance-Americas, Boyer College of Music and Dance, the Iron Factory, and the Pew Center for Arts and Heritage. She is an Associate Editor for the journal Dance, Movement and Spiritualities and co-editor of the anthology, Dance, Somatics and Spiritualities: Contemporary Sacred Narratives, in which she co-authored a chapter.In addition to being a freelance performer, she also serves as Communications Director, Social Media Manager, Editorial Board Member, editor, and dance critic for thINKingDANCE.net.