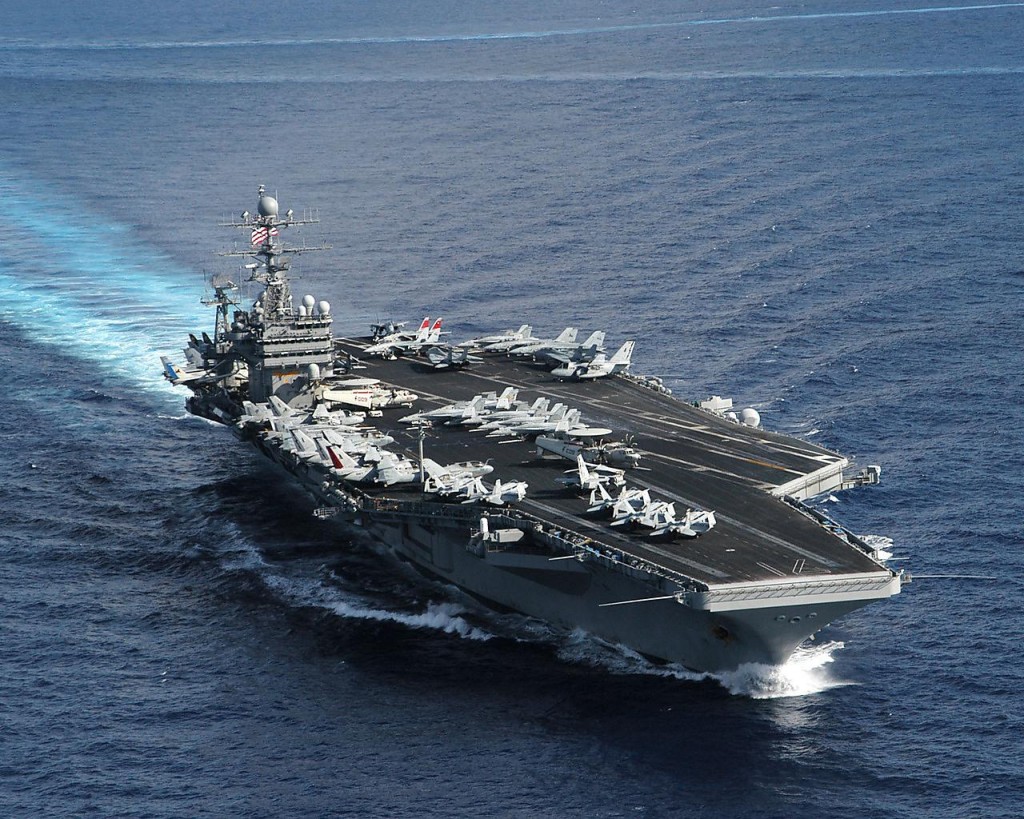 For almost two months next autumn the US Navy will not have an aircraft carrier in the Persian Gulf.
The USS Theodore Roosevelt (CVN-71), which operates at the moment in the region, will have to return to its base next autumn without replacement, since the USS Harry S. Truman (CVN-75) will arrive in the Persian Gulf early this winter, leaving a gap of 1-2 months. This break of aircraft carrier presence in the Gulf will be a setback to the fight against the terrorists of ISIS.
A number of factors have led to this unwelcome development. First of all, the US Navy is trying to maintain a continuous presence in several operating regions around the world.
Second, the recent budget cuts and work stoppages in public shipyards do not allow the Navy to repair and maintain its aircraft carriers quickly.
Third, according to the spokesman of the US Navy, Cmdr. William Marks, "The increased frequency and extension of carrier strike group deployments increased wear on the force, which led to increased maintenance and repair requirements and lengthened maintenance availability periods".
Furthermore the new force structure of ten, instead of the minimum requirement for eleven aircraft carriers, and the commitment of the US Navy to maintain between 2011-2013 at least two aircraft carriers in the Persian Gulf, has reduced the Navy's capability to provide a continuous carrier presence in some operating regions in the fiscal year 2016.
The new developments have forced the US Navy to increase the length of its deployments from eight-nine months to ten months.
Of course, if it is necessary, the US Navy can prolong the presence of the USS Theodore Roosevelt (CVN-71) and its escort vessels, but US Navy leaders including the Chief of Naval Operations, Adm. Jon Greenert, have been supporting the need to get deployments back to a sustainable length.
According to a Navy official, the US Navy estimates that it will take until about 2020 to get back on track with its normal presence schedule. This means that it will likely be necessary to gap presence again while the US Navy resets.