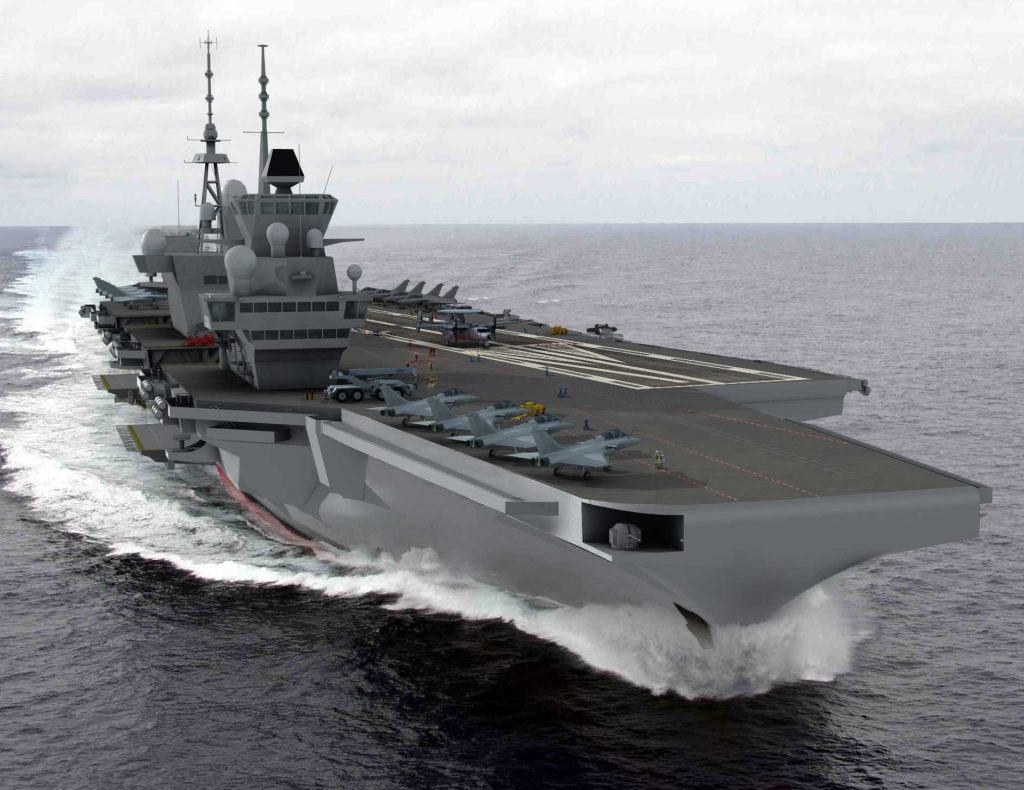 Sourced: Navy Recognition
France is set to launch studies on the replacement of the sole aircraft carrier of the French Navy (Marine Nationale). The Charles de Gaulle will be decommissioned by 2040, according to the 2019-2025 military planning law which will be presented tomorrow in the ministerial council.
"We reserve the possibility of having an aircraft carrier at the same time as the Charles de Gaulle or after" a source close to the Minister of Armed Forces Florence Parly told AFP.
According to AFP, France plans to allocate 295 billion euros to its military between 2019 and 2025, with the objective of increasing defense spending to 2% of GDP in 2025, according to the draft military programming law to be presented tomorrow in the ministerial council.
The French defense budget, of 34.2 billion euros in 2018, will benefit of a 1.7 billion euros increase per year until 2022, followed by increments of 3 billion per year from of 2023, after the next presidential election, according to the future military planning law.
Image sourced:Defence Industry Daily
Read more at: https://www.navyrecognition.com/index.php/news/defence-news/2018/february-2018-navy-naval-defense-news/5933-france-to-launch-studies-on-charles-de-gaulle-aircraft-carrier-replacement.html