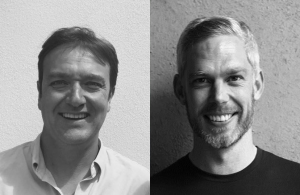 This session will be run by the BBC's Dr Sam Willis (Castles; The Silk Road; Britain's Armed History; Britain's Outlaws, History of Invasions) and Professor James Daybell, Director of the Arts Institute. The two co-write and co-present the chart-topping podcast Histories of the Unexpected, which is hosted by Dan Snow's History Hit Network.
James and Sam will talk through the entire process of making a podcast, from initial concept, through writing, research and presenting, technical aspects of recording (kit, recording environment and hosting) to marketing, advertising, social media, events and related publications.
If you are interested in how to turn your research into a format for podcasting, then this is the session for you.
The session is for University staff only and will take place from 14.00 -16.00 in Babbage 417. As space is limited, please email theartsinstitute@plymouth.ac.uk to guarantee your place. Places will be allocated on a first come first served basis.